Agricultural Department - 01364 652304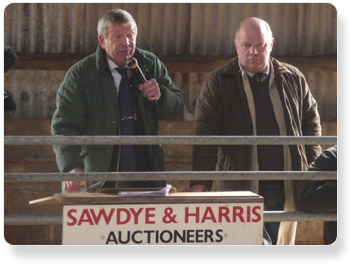 Sawdye & Harris are well known for their extensive knowledge of agricultural matters and livestock auctioneering skills. Sawdye's are able to advise on a wide range of agricultural matters including:
•Livestock marketing
•Farm sales
•Monthly Horse Sales
•Sale and lease of quota - milk, suckler cow and sheep quota
•Quota transfer and apportionment
•Landlord and Tenant issues
•Rural Estate Management
•Residential and sporting lets
•Farm & tenancy advice
•Business Diversification
•Telephone masts
•Stocktaking valuations
•Grant scheme applications
•Compulsory purchase and valuation
•Land sales and auctions
•Seasonal grass keep to let
•Machinery sales
•Planning applications
•Development of plots and barn conversions
•Woodland Management
Sawdye & Harris are auctioneers of Prime and Store livestock at the weekly Newton Abbot Market - The South West's most popular market. Regular sales are held throughout the year of poultry, pigs, eggs and small holders sundries as well as their sucessful monthly Horse Sale.
Please contact Paul Griffin or Gordan Chambers for more information at the Agricultural and Land Office on 01364 652304.
Details of all farm sales and auctions are published in the Western Morning News and Mid Devon Advertiser or please contact us to register for future sales.