Getting a mortgage if you're self-employed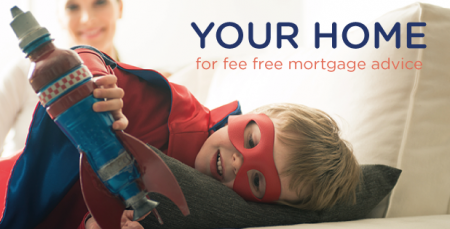 Self-employed people often worry about getting a mortgage because it isn't always easy for them to demonstrate they have a stable income.
Around 15% of the UK's working population, equivalent to 4.93m people, are currently self-employed, according to latest data from the Office for National Statistics (ONS).
It used to be the case that those working for themselves could 'self-certify' their income when applying for a mortgage. In other words, they could simply tell the lender how much they earned without having to prove it. Self-certification mortgages are no longer available due to stricter lending regulations, so now anyone who is self-employed must be able to show lenders proper records of their income and outgoings.
This can be difficult for those who've only recently started working for themselves and don't have several full years of accounts available, or whose income varies greatly from month to month. Recent research by Kensington Mortgages found that 68% of Britain's self-employed workers are finding it tricky to get a mortgage, with one in five (22%) of self-employed renters claiming that they'll never be able to get onto the property ladder due to their fluctuating income and steep house prices.
However, self-employed people typically want to borrow much less than most lenders would allow, according to Kensington's mortgage application data, making them a safer bet than many first-time buyers.
Ways to boost mortgage chances
Self-employed people can boost their chances of having their mortgage application accepted by making sure they've got all their paperwork in order.
Lenders will usually want to see proof of earnings for the last two to three years. However, some are prepared to accept only one year's records for those who've only recently become self-employed. They will typically accept self-assessment tax calculations (SA302 forms) and a tax overview, rather than a full set of accounts. They may alternatively ask the accountant responsible for preparing the applicant's accounts to certify their income.
Any paperwork supplied must be recent. Usually the most recent year-end documentation mustn't be older than 18 months prior to the date of the mortgage application, or it may be rejected. This means that figures for the 2017/18 tax year are now no longer acceptable as the latest year's figures, so self-employed mortgage applicants will need to submit figures for the 2018/19 tax year.
Other paperwork
Proof of income isn't the only paperwork that lenders will need to see from self-employed mortgage applicants. Everyone who applies for a mortgage, regardless of whether they are self-employed or an employee, must show proof of their identity, such as a passport or driving license, and proof of address, typically a gas or electricity bill or a council tax statement showing the applicant's name and address at the top.
Applicants must also submit current account bank statements showing their outgoings, such as the amount they spend on childcare each month, any pension contributions, utility bills and so on.
Lenders will usually want to see the last three months' statements, although some may ask to see statements for the last six months.
For more information about which mortgage might suit you simply click here or give us a call on 01364 652652.