What does your garden mean to you? For us, it can be summarised in three simple words: entertainment, enjoyment and peace. With it being such a pleasurable, versatile space, it's no wonder several studies show that it's within the top three priorities for a potential buyer. Surrounding your house at both front and back, it's a large area that requires just as much pre-viewing preparation as any room inside – and that's where we're here to help!
Tidying the garden is one thing, but styling it is another – it's the finishing touches you add to the space with considered layouts and accessories that will take it to the next level. So, after you've trimmed the hedges and pressure-washed the patio, the fun can truly begin! By bringing a flourish of style to the garden, you'll be surpassing the viewer's expectations, showing them the true potential of the space.
Read on for 6 tested tips that will finesse your garden with a dose of charming style.
1. Frame the front door
The first area viewers will see when they arrive is the front door, so it's worth thinking about the inviting impression you want to create. After refreshing old letterboxes, handles and knockers, consider defining a pathway to the door with flanks of flower beds or potted plants interspersed with post lights.
When it comes to the doorway or porch, draw the eye by framing it with hanging baskets and climbing plants. Alternatively, use candle-filled lanterns of varying sizes either side of the door – mix these in groups of three for visual appeal.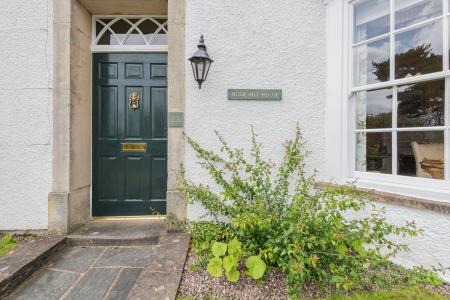 2. Get in the zone
Before you start accessorising the back garden, we suggest dividing it into different areas that are suited for particular purposes. Not only will this make your space feel bigger, but it will also be more organised, allowing you to show the garden in its best light.
A few cleverly positioned dining and seating areas will help to subtly delineate your garden and enable potential buyers to envisage themselves in the space. Define the centre of the main entertainment area with a weatherproof rug, and use comfy furniture to outline the borders. For a balance of cosy and sophisticated style, use a glass-topped table and cushioned dining chairs made from natural-looking materials such as all-weather wicker or Lloyd Loom.
If space allows, channel relaxation in another corner of the garden with an outdoor sofa or swing chair and a timber coffee table. To complete the snug look and feel, add a gas or electric heater.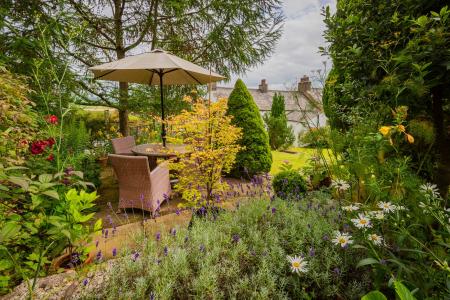 3. Light the way
Come rain or shine, illuminating your outdoor space with thoughtfully chosen lighting that looks just as good in the daytime as it does at night will add warmth and style. Consider the theme of your interior, and expand this into the garden. A set of bronze- and copper-toned fixtures will give an aged, antique look that's in keeping with period houses and cottages, whereas matt black and silvered patinas will coordinate with the contemporary feel of a modern home.
If you have a decking area, consider installing recessed floor lighting – for house viewings during darker months, this it will add an uplifting glow to the space. Alternatively, intertwine streams of festoon lights around an awning, hang them along the eaves of a shed or car port, or wrap them around a tree or two to enhance the relaxed atmosphere.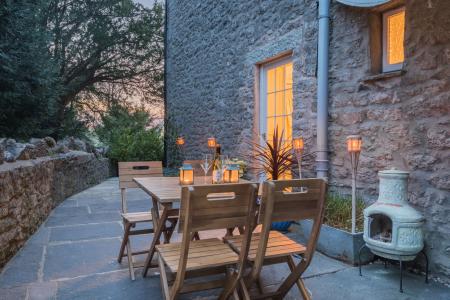 4. Play with mirrors
An outdoor mirror or two is ideal for bouncing light around the garden and, if you position them in a clever way, they can also make the space feel bigger. When placing a mirror outside, consider what you want it to reflect. Fixing it against a fence or wall to reflect flowers and foliage is much preferrable to a view of trailing drainpipes!
Think about the shape and size of the mirror, too. Going large will have the most impact, so when it comes to oversized mirrors, add one to your seating area to bounce light and reflect your table styling skills. Whether your garden style errs on the classic or modern side, a Crittall window mirror will suit the space. Give an arch-shaped one pride of place in an elegant countryside garden, or use a straight-framed square version in a more contemporary area.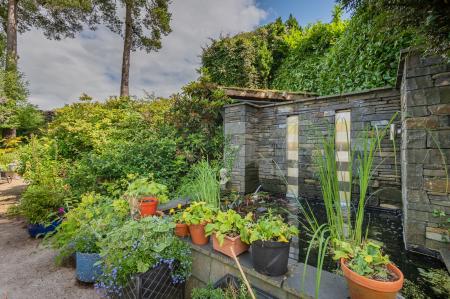 5. Lift the space with colour
When it comes to nature, feel free to play around with colour to make your garden feel cheerful and inviting. For easy decorating, bring in container plants – they work especially well on a paved area or courtyard space where colour might be lacking. And if the flowers aren't in bloom yet, then you can still add bright hues in the form of plant pots and baskets grouped together in coordinating colours.
For quaint, older houses, a fast-growing climber such as wisteria or clematis set against a wall or fence will give your space a real 'wow' factor. Or for a modern home, use trailing plants housed in hanging baskets to create a living wall of foliage for a more minimal approach. Wooden or galvanised metal step ladders are also a creative way to make a fun floral display.
If you have any bare patches among your flower beds, then now is the time to fill them. Bring in a selection of easy-to-maintain perennials that look good all year round such as hellebore, libertia, liriope muscari and cranesbill.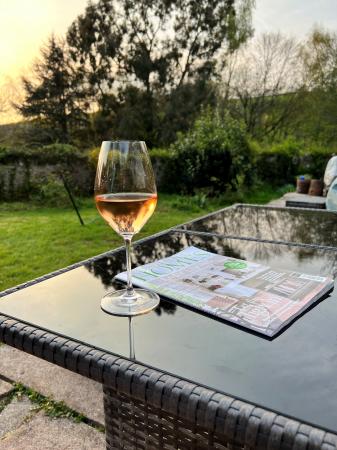 6. Keep it low-key
Remember, you don't need to go OTT with styling or make it appear high maintenance. Keep it depersonalised by opting for furnishings that highlight texture over pattern and, unless it's in the form of flowers or plants, accessorise with calm, neutral colours so you don't overwhelm the space.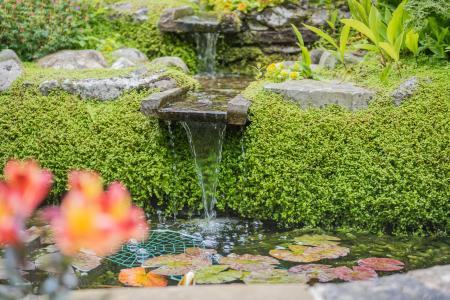 Keen for more tips on how to style your garden? Or do you need other advice on how to prepare your home ready to go on the market? Either way, we'd love to hear from you! Simply call us for a chat on 01364 652652 or send us an email at katie@sawdyeandharris.co.uk. No matter what your question is, we're always more than happy to help.