CHRISTMAS SHOE BOX APPEAL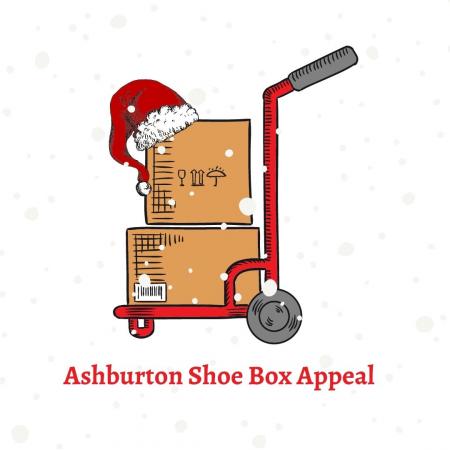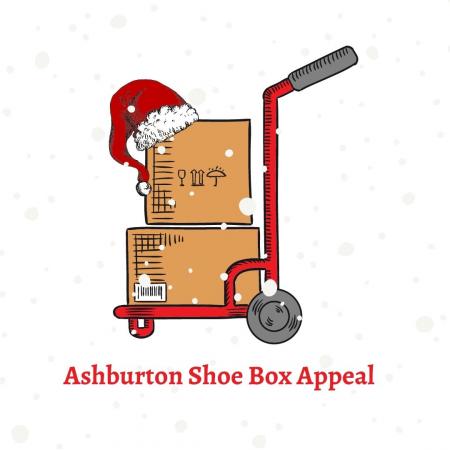 Give a little this Christmas....
Ashburton townspeople and businesses are coming together as a community this Christmas to support those local children and adults less fortunate than ourselves – We are encouraging kindness and giving as well as support during the forthcoming festive time. It's easy to get involved by donating your unwanted presents or gifts into the Post Office or Sawdye & Harris Estate Agents during November and in the lead up to Christmas. We will also be reaching out for volunteers to prepare and pack the goodies.
So what do you have to do to get involved? It's really simple! Collect up your shoe boxes or small cardboard boxes and get busy filling them with gifts. To get an idea of what to gift or add to your box just scroll to the bottom of the page as we have some ideas for you - alternatively just call in to either the Ashburton Post Office or Sawdye & Harris and we will be only too happy to help. Have a think about what you might want to receive as a little gift this Christmas and that should help, but please just give what you can give. We know that the local community will get behind this and that it will be a great success.
We believe that charity begins at home and our local families should benefit this coming Christmas. We are just asking Ashburton to support and inspire our local communities. Do something great this Christmas and give back to our community to make sure the local children and families don't miss out. Put a smile on everyone's faces this Christmas.
To find out more simply call in to our offices in East Street or pop in to the Post Office – keep your eyes peeled for our Ashburton Christmas Box Appeal coming to the local businesses.
If you are don't live in Ashburton and want to get involved our offices in Fore Street, Chudleigh are also a collection and drop off point as we are reaching out across Teignbridge for this brilliant casue - just give us a call on 01364 652652 or 01626 852666 and we can chat through how you can get involved or drop off gifts.
WHAT TO PUT IN YOUR CHRISTMAS BOX ..... A small gift can make a huge impact particularly at Christmas. Just fill your box will new gifts and some suggestions are below:
Colouring books, notepad, pencil case, stationery set, colouring pencils in fact any sort of stationery and books
Bubble bath and bath bombs
Chocolates and biscuits
Candles or gift sets
Scarves, gloves and mittens
Childrens toys such as Lego, soft cuddly toys and fidget spinners
Any stocking filler type gifts
And if in doubt just ask us!!
Katie Griffin Sawdye & Harris
Stuart Rogers BEM Ashburton Post Office